Posts tagged "concert and events"
I made this compilation of video clips from the concert last Saturday. I only got to record a few short seconds up to a minute of some songs because I want to enjoy and sing and jump around, haha.
Apparently, I only got to record the praise songs and not the worship songs because on those moments, you're just into deep worshiping God and forget everything else. It's definitely a beautiful moment.
So, Israel Houghton and New Breed played first, then Planetshakers then the both of them on stage by the end.
We came late, the concert already started when we got there but later learned we walked in the intro song so, maybe kind of just in time, hehe.
They sang the crowd's favorite praise and worship songs like (Israel and New Breed)You Are Good, Friend of God, Mighty to Save, Say So and then (Planetshakers) Get Up, No Compromise, Like A Fire, The Anthem, Nothing Is Impossible and some songs from their new album Heal Our Land.
In the video, you could see the crowd.. seriously, that crowd man! The concert was all sold out! According to a friend who was a volunteer staff for the event, there were around 14,000+ people. God is amazing.
These bands are so anointed, I'm really blessed to have been there. Words cannot express! God is really amazing. It was an awesome and blessed night. I think even awesome is an understatement.
We saw some of our church friends after the concert, we didn't see the others because they already went home. But we did see them from afar during the few minutes break between Israel Houghton and Planetshakers act. My brother called Kuya Olan, and then Kuya Philip called Kuya Olan and the next thing, they were on a party line. Haha! They were by the lower box and patron seats, down below us.
We ate dinner at Penpen's at Cubao X. Actually on our way to Araneta, we bought some food from Mcdonald's Drive Thru because we were already hungry, lol.
Such an awesome night! Here are some photos and videos..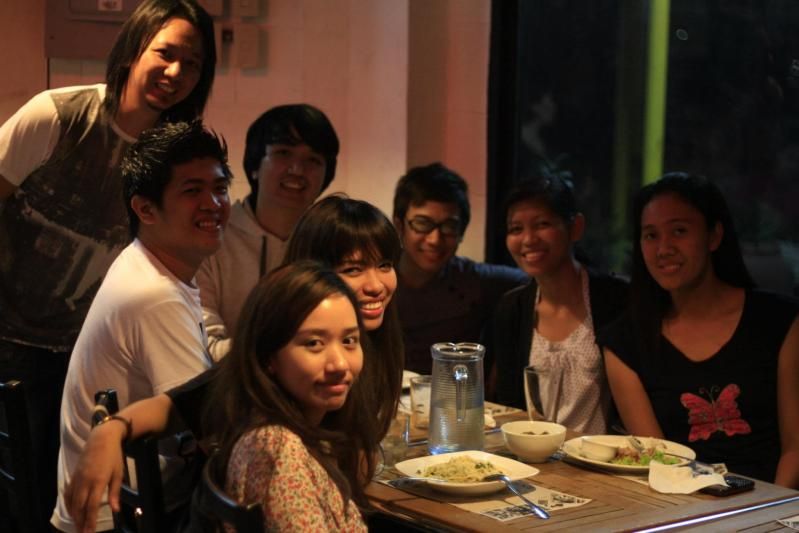 cr: Ate Mawhi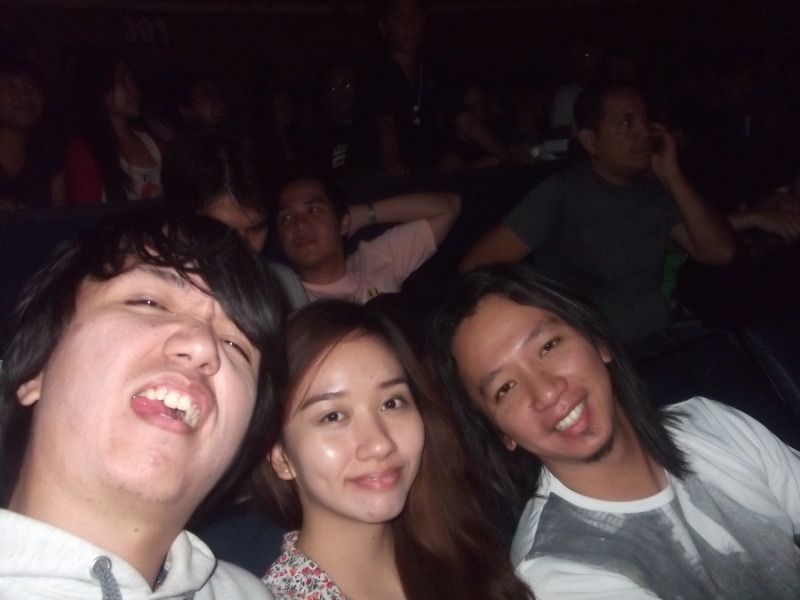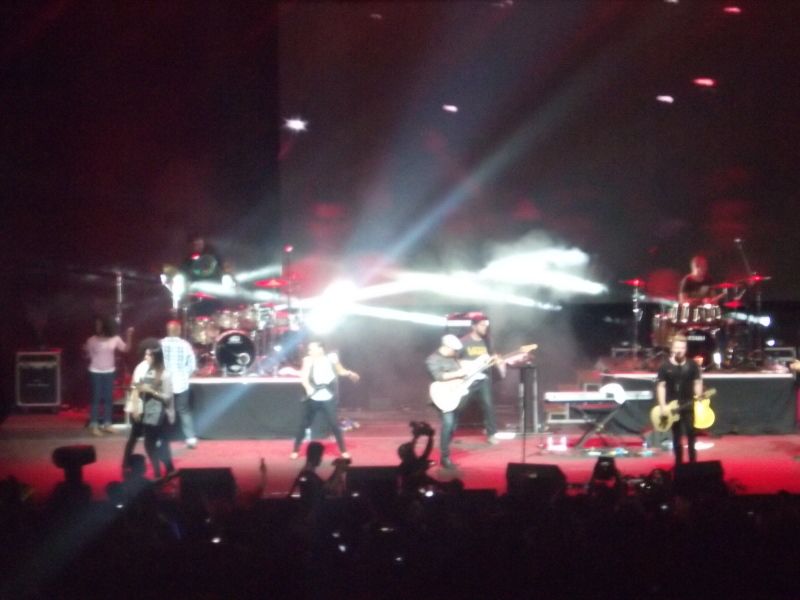 I actually haven't finished uploading, I think I have 2 more videos left to be uploaded. Will update later.
Congrats and thank you, Becca Music for this event!
Thank You, Jesus! :) <3
So….. my brother finally got the tickets to Planetshakers and Israel Houghton & New Breed's concert in Manila on April 21st!! The tickets I planned to get were all sold out(I asked them on Facebook and even searched for people selling their extra tickets but to no avail) so we had to get Upper Box A tickets. Thankfully, we have good seats(at the center on 4th row) and I don't think we're too far. She had 2 tickets for the 1st row but I needed 3. I was settled to get them and one separate seat(like on the other section) but I don't know how she worked things out and got me 3 tickets for the 4th row instead. Sounds pretty good to me. <3
Last year when Hillsong came for their Aftermath tour, my brothers got us VIP tickets for my birthday. <3 This year, I paid for both of their tickets since I knew their situation and they were so stoked to go when I first told them about it. Although it wasn't exactly the seat we want, but still it's awesome that we get to go! And that's what matters :) Thank Youuuu Lord! It will be for sure a blessed worship concert! <3
Also, the person I had contacted to buy it from is from Becca Music's Street Team and gave my brother a poster! Yay! And they chit-chatted for a while, lol. Last year, the person I bought the ticket from was supposed to give us a poster too but she left it at home so she gave us this postcard-like print of Hillsong. Awesome :) And yes we bought it for the same price. :]
So that means.. I'm going back to Manila as well. On the 20th. I have 2 more weeks here in Davao. And yes I have to get my ticket rebooked.
Originally, my return date should be on June but I made up my mind that I won't stay that long here. My mom said I should go back here when I settled everything or if they go to Cebu, I'll come with them. I really hope there's the Cebu thing again like last year! That would be awesome :)
Philippine Fashion Week Spring/Summer 2011
Since I forgot to bring my camera that day(I know, lol) this is just a text post. Hope it's not TLDR.
Went to the RTW show on the last day of PFW S/S 2011 on Sunday held at SMX Mall of Asia with my high school friend, who invited me to come. Finally! I came and got to watch! Hahaha! He's been inviting me for the past few fashion events this year and I haven't been able to come 'cause I just simply couldn't lol.
When we got there, we saw our college friend, Jojo, whom we haven't seen in a long time yay! She was at the registration booth so it was pretty easy to spot her haha.
The RTW show was in Hall 4 and there was a pretty loooong line outside. But to make the long story short, we got in without having to wait long so I got pretty good seats, just behind their relatives. Kevin was at the photographer's area so I was all by myself lol.
Since it was Spring/Summer collection, there were a lot of flowy dresses, florals and colors. <3 And I loved the shoes they were wearing! <3
Anyway, I'm still waiting for the photos! I got to take a photo with Jessy Mendiola, who modeled for Reian Mata's RTW Holiday 2011 Collection; Steph Ayson, the new face of the S/S collection; and of course, Reian Mata. Really beautiful people! And I'm really awkward haha!
We ate at the Old Spaghetti House after. The lasagna tastes great for only like Php160 if I remember it right. And Kevin's order which I forgot what it's called is also a mouthful for its price of around Php175(?) cos it had pasta, cordon bleu(he couldn't finish it lol) and a slice of garlic bread.
I really had fun! Congrats to ate Reian Mata!! And thanks to Kevin for the invite! Dahah :D