9 tags
10 Things To Be Thankful For Before I Turn...
10. New, little things. This could be a little materialistic, but I just can't help but be thankful of all the things I've gotten the past year. Little souvenirs from friends' travels, notebooks, clothes, shoes, phones, and all those cute things bought by me, my parents, or my friends. Especially those given by friends and loved ones. I just realized that no matter how small or...
7 tags
"Sana lahat ng babae ay maging masaya ang lovelife. Sana, walang babaeng..."
– Anonymous
8 tags
10 tags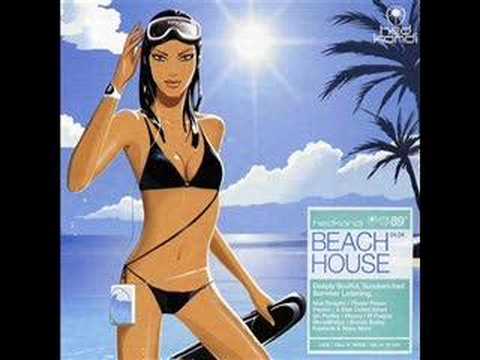 5 tags
Stubborn Love
"Even if I had a hundred reasons to leave you, I'd still look for that one reason to fight for you." When we love someone, we'd always try to fight for them and work things out with them no matter how many times you just want to give them up. I've read this love quote before and it's a beautiful quote to dedicate it to the one you love. But it became more...
3 tags
No awkwardness in silence
Being with you and just doing nothing — your hands on my waist and my head on your shoulder, no words, just the silent beating of our hearts. Sometimes, silence says the most, because you just feel. I love those kind of moments. Priceless. Unexplainable. Love. Real. Time flies so fast. We don't celebrate monthsaries as we agreed not to and we'll only celebrate our 100th, 200th,...
2 tags
0910
It's funny when you reminisce things, at times when you're just in bed thinking or when you're talking to someone, and then you just go like OMG because you realized mostly everything you have now are the things you asked for before. Even the simplest, littlest details that you just thought of for a split second or for a moment. And then you just stop asking "why?"...
3 tags
A knot in my throat during that talk
Heto nanaman, hindi ko naman maiwasang isipin kung nakakaistorbo sa mga tao, kasi kaya ko naman. Yung ganung feeling kasi… Nakakaabala, hassle sa kanila, nakakapagod.. Sinabi ko na na hindi na eh, pero gagawin nila kasi sinabi mo. Hindi naman nila trabaho yun eh. Ganun nanaman sasabihin. Ayoko ng ganung feeling. Ayoko ulit maramdaman yung pakiramdam kapag sinasabi nila yun. "Wag mong...
2 tags
Worth it
There will come a time when you will stop caring whether you'll get hurt, and what will matter is you said the things you wanted to say and you showed how much you love the person. I always wrote about this and told everyone to make every moment count and tell & show the people they love how much they love them because you won't always get that chance. And now I'm given the...
6 tags
More than conquerors
If God is for us, who can be against us? Romans 8:31 Today as my brother was about to have lunch, our elder brother came and sat as well to have lunch but told us about what happened. Our new vehicle's(a Toyota Innova) back window got busted. My brother was about to leave the parking and backing up when a truck backed up as well and hit the window, also leaving a small dent. Before...
6 tags
"Nobita: Doraemon, meron ka ba diyang gamit yung mapapasagot ko agad si Shizuka?..."
– Doraemon
7 tags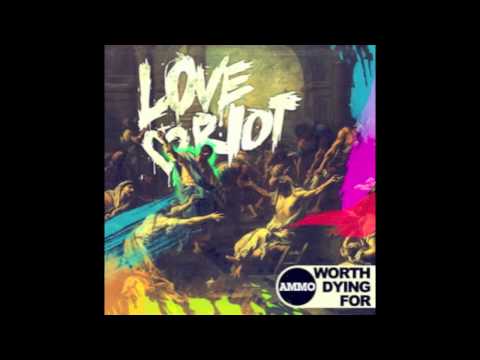 4 tags
1 tag
Of the 2012 me
When I am sure, I really am sure. When I say yes, it's really a yes. When I say no, it's really a no. Unless I'm being my fickle undecided girl self so it becomes the opposite: yes = no ; no = yes. When I don't feel like doing something, I really don't unless I have to. When I start believing, I doubt and question things, but when I believe, I really do...
6 tags
Sunday
Everyone: "Cha ang ganda mo today!" "Ganda naman ni Cha" "Naks naman, Cha, ganda mo ngayon ah!" "Ang ganda ni Cha ngayon noh?" "Aba, ganda mo ngayon ah! Dapat ganyan lagi ang ayos!" Received that a lot of times yesterday. Glory to God! Hehehe! Follow-up answers nila: "Oo nga ahemmm" "Bakit kaya?" "Iba...
6 tags
Exam
Ang exam pag mahirap at pumasa ka, mas naa-appreciate mo talagang bongga ang pagkapasa mo. Pinaghirapan mo eh. Pero pag madali at sure kang papasa ka, wala nang masyadong effort. Alam mo na eh. Madali kasi, 'di ba? Pero wait, oo, andun naman yung effort— pinag-aralan mo, pinagdasal mo, at kung ano pang ginawa mong chorva bago nung exam— pero nung andun na sa harap mo at nakita mo...
3 tags
:) :(
Words cannot express how happy I am and how much I appreciated everyone's time last night. My friends waited for a loooooong time for that, so that meant a lot to me and to them. 7 years. It took me 7 years to finally trust and take a chance again with no fear and doubt. I don't even know why. Lol. And now I'm scared haha! Chos! So dramatic, haha! Breakthrough. Bow. Thank...
16 tags
Of Kpop and Incheon, Korea
So whoever has been following my Twitter would know that I'm very much a K-pop fan. It was just this year that I've been one, for around 5-6 months now, and it's all because of one K-pop group —- Super Junior. Hahaha! It all started when I got to watch Siwon and Donghae's Skip! Beat Taiwanese Drama. I think I blogged about it here. I've been watching K-dramas...
6 tags
Friendzoneship →
His thoughts about friendzoneship, of the question "Why am I stuck in the friendzone?", and more. Lol. But this makes sense :) True, actually.
6 tags
Placing the Friendship First →
blog from EnzoCortes.com :)
3 tags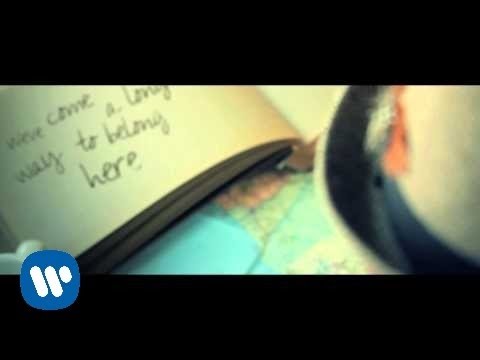 5 tags
"Waiting on God requires the willingness to bear uncertainty, to carry within..."
– Elisabeth Elliot (via myoutpouring)
2 tags
I hope it's worth it.
4 tags
"I'm sorry, but I don't get it. If we're supposed to ignore everything that's..."
– Please Ignore Vera Dietz by A.S. King (via followandreblog)
6 tags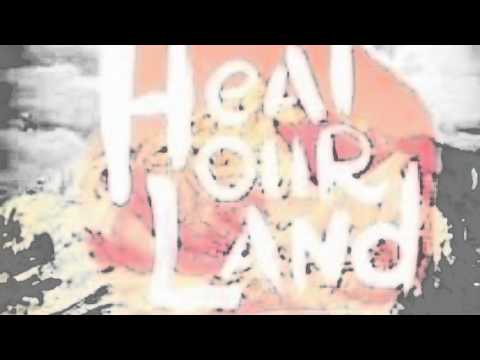 5 tags
I didn't know what to say because my heart was racing the whole time. I guess I never know what to say to that. I would have said no usually, but…
2 tags
"People should have to qualify to go out with you. You're too precious to be on..."
– Jenna Elfman, Keeping the Faith
expect less, hurt less? Don't get too used to...
4 tags
Rant and excitement
funkylove: (I actually forgot what I'm supposed to write here. Well, I remember but not the same feeling I had a while ago when I wanted to write it. Lol.) Did you really expect me to answer your question?? Paki-ayos kasi. That's the kind of question I won't answer ng maayos because I don't really know how to answer to that. Seriously, you're asking me that question in a complicated situation?...
5 tags
The K-pop dream
So today I had a dream.. It was pretty funny because it was something K-pop related. I dreamed we were going to perform on M! Countdown with Super Junior. And I was doing my make-up in a rush because we were supposedly up next but remembered it was 2NE1's turn first. I remember calling Siwon in that dream I was shouting, "Oppa! Siwon Oppa!" because I asked him something....
3 tags
2 tags
Wag kasi maghalungkat kung ayaw makaramdam ng mga bagay-bagay na hindi naman dapat nararamdaman. Hahaha! Sows.
3 tags
4 tags
Cord of 3 Strands: 2 Wrong reasons why men pursue... →
He will pursue her not to offer his strength but to drink from her beauty I don't know if you agree with me on this but I think men today pursue women all for the wrong reasons. We don't pursue her because we know we are the best person for her to be with and entering that relationship will glorify our God, rather we usually pursue women because we find her beautiful and we want that. I won't...
4 tags
What if?
That moment when you actually don't know what to do or think because things confuse you like… a lot. And you just wanna stop and don't wanna think about it. ~ What if… people only say the things they mean? Say things that they want and need to say? And express what they really want to express? Won't that make life a little bit easier? But we don't say the...
3 tags
"When I respect the image of God in others, I protect the image of God in me...."
– Rob Bell, Sex God (via followandreblog)
2 tags
"The value of anything is best seen using God's perspective."
– Janine Beran (via janinspiration)
4 tags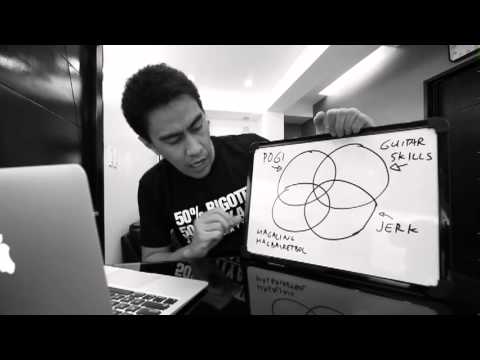 2 tags
So...
I won't make it any more harder.. I won't make it harder for me either. So…. That's all there is. That's all there should be to it. Red alert warning na oh. Hehe. And then my achi and cuz would say, "Bakit nanaman?! Akala ko ba…" Eh naisip ko, hindi pa dapat. Why and why not, they will never understand right now. Tapos hindi ko naman magawa.....
12 tags
Text conversation with my cousin
Awhile ago after my cousin and I talked on Facebook, she SMSed me and asked this question, "Am I not beautiful?," which made me wonder why and replied immediately this, "What kind of question is that? Haha. You are! You are. Even on days when you don't feel like one, remember you are. Because God made you and that alone makes you beautiful. Inside and out. :)" She...
7 tags
"The desires that you dream about in that kind of a man/woman have been in your..."
4 tags
Faith
I realized that for the past few months, even on my writings or group messages, I always kept mentioning about "God's best", "waiting" and "patience". It's probably because I know the very best is yet to come. I may not see it yet right now, but I believe so it will happen. Faith! #iBelieve
7 tags
Dear friend, I kind of saw it coming, but didn't tell you about it because I shook of the thought. I should have just said it. I'm the Ate/Older sister, eh. And then it may be happening now. You just had to learn it first hand, didn't you? :( If a person is pulling you down, making you lose yourself and causes you to turn to the wrong direction(ie. lying, disobedience), then he/she's probably...
10 tags
5 tags
"We show the depth of our brokenness and the degree of our foolishness when we're..."
– Scotty Smith (via katiecrosby)
3 tags
Superfriends
Hahaha! Got to read a blog post from 6months ago where superfriends & I first saw each other this year. And the guys just played DoTa cos they didn't know where they're supposed to go after we kicked them out so we, the girls, could talk and catch up for 30 minutes. Instead, it went on for 2 hours. Haha! Man, I miss them. I don't think we ever got together like that again...
2 tags
"God does not always rescue us out of a painful season. You know that he does not..."
– John and Stasi Eldredge (via aheartfullofjoy)
2 tags
How unfair is it?
I'm mostly talking about love here. Although the past mistakes indeed make us better people and leads us one step closer to the right path; the right person; the right things, I realized we have to be careful as well. I used to not really understand the things I've been reading about this topic saying how we must keep our hearts pure and reserved for that one person we will spend the...
2 tags
Confessions: #1
I have a tendency for pushing people away when they start meaning a lot to me. It's what I do when I'm afraid and start to get attached. I think it's also one of the things I'm good at. I know it's unfair. I know it hurts to be pushed away. I don't wanna push away anyone, but the thought of getting my heart broken because of this… It scares the crap out...
4 tags
This is such a Great Message
monsieurvans: psychologicallyscarred: iwillloveyoulikeyeah: …this message came right on time. sometimes we complain about the cross we bear not realizing that it's preparing us for the dip in the road that God can see and we cannot… Forever reblog. AMEN!